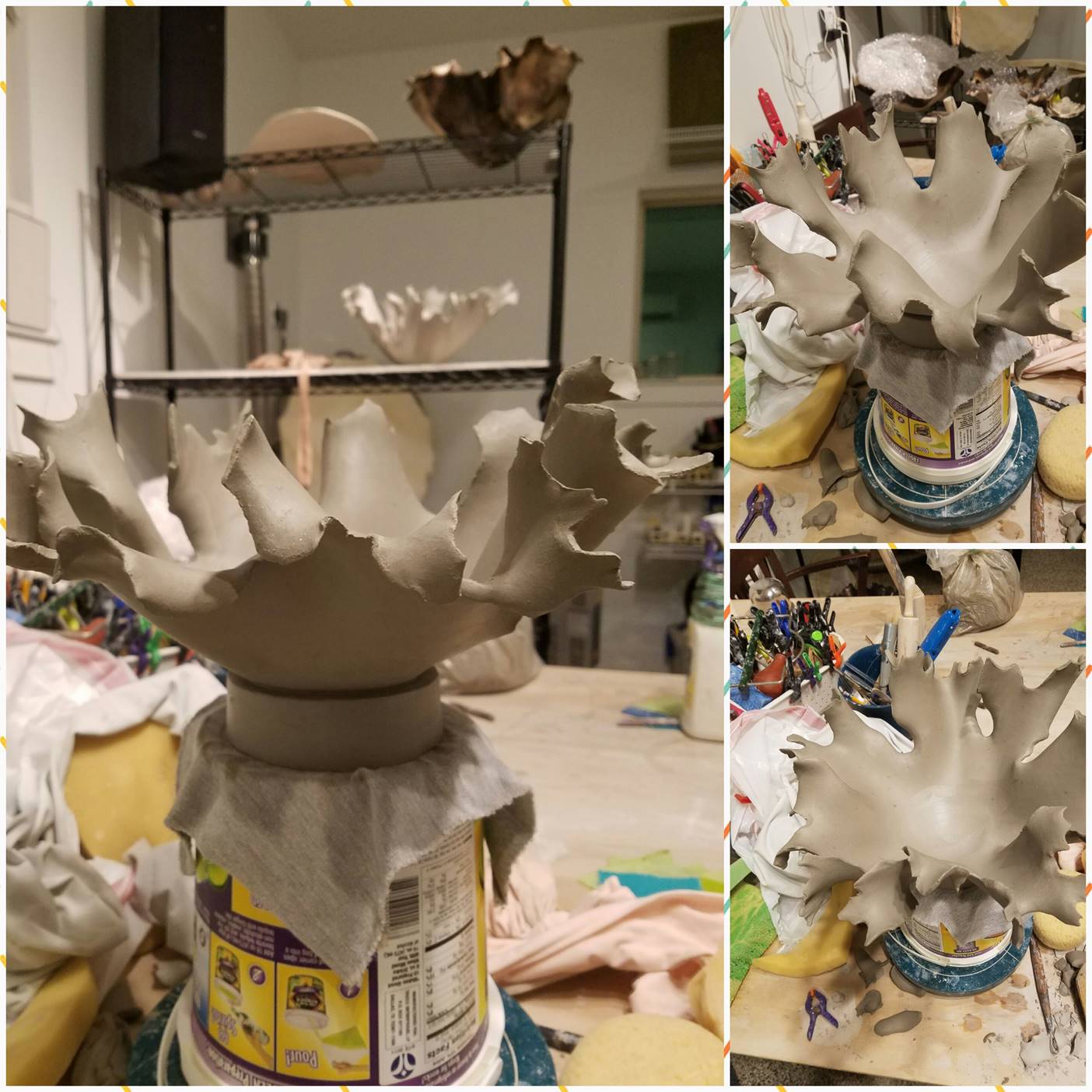 Ceramic Art Studio Precision Sculpture Stand
So to tell the honest truth, Dawson Morgan ceramic art studio in Fairhope, Alabama reuses and recycles the "$h!#" (quoting someone else), out of anything interesting (usually only to me).  Turns out, I have an extremely odd collection of favorite go to tools, sticks, and random essentials in the ceramic studio gallery. Today we will discuss the margarita bucket (I'm laughing).  These margaritas were a big hit at the  Saint Louis Contemporary Art Center Open Studios among other artistic venues.  It consists of 10% real fruit juice and who knows what ingredients compromise the other 90%?  You add your own tequila.  I have many of these grade "A" quality little buckets.   Wait let me restate that.  They are not a high quality piece of equipment for ceramic art or design. Okay, that is clear, or is it? These buckets bust open, crack and bend. The specific margarita bucket in question is from a major commercial seller and it comes at no additional cost with the beverage.  It serves as the perfect riser for my specific height.
I LOVE these little buckets.  Many Dawson Morgan ceramic art works utilize this er, ummm, custom recycled riser. Officially I could purchase a precision sculpture stand for $110, but this fine bucket paired with my banding wheel is perfect.  It really all boils down to ergonomics.  This little bucket brings the art high enough where it is comfortable and within dexterous reach for how I work.  I have tried to plaster cast this bucket to make it more stable, and absorbent, but it bends under the weight and heat of plaster. I ended up wasting time, material, and warping one of the last un-cracked buckets belonging on the Dawson Morgan Ceramic Works of Art studio shelf.  To say the least my ceramic tools are unique and have been carefully collected over the years.  There may be a string that caught my eye for texture, a bit of packing material that resembles… something.  I also requested the science lab's snake skin that the real snake shed, thinking it would be cool as an authentic texture in one of my centerpieces.  I have yet to use it in an art work, but the potential is there on my shelf ready for me, when I need some sort of a snake bowl.
Perhaps it is time to have an Artgarita party. I need a reason to acquire more perfect buckets to upcycle.  Keeping dawsonmorgan.com  fresh with new works is a challenge.  One cannot drink the entire bucket alone.  All I am trying to do is recycle while making quality ceramic art.
http://camstl.org/programs/local-artist-opportunities/open-studios-stl