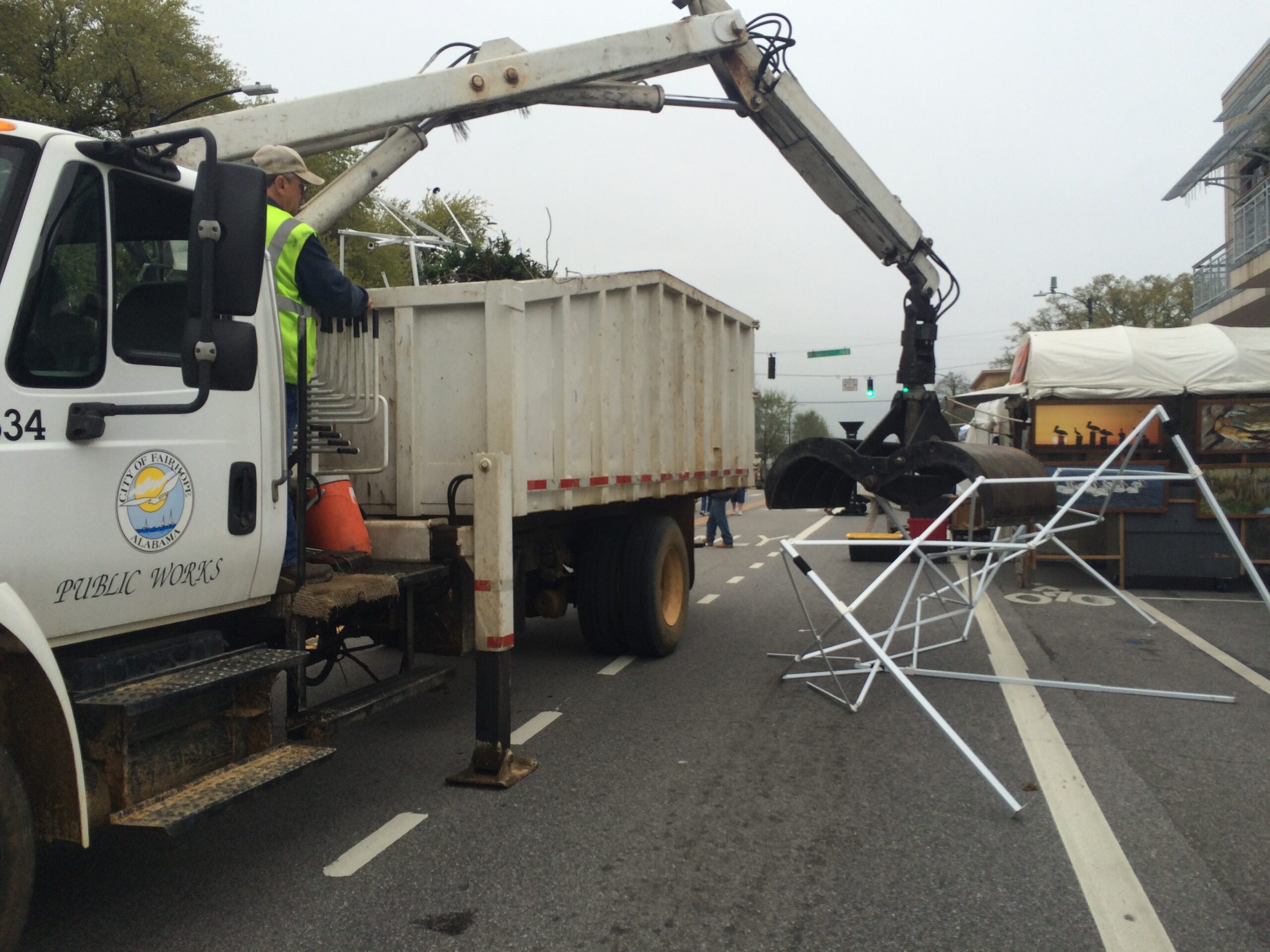 Fairhope Outdoor Art Show Ceramic Artist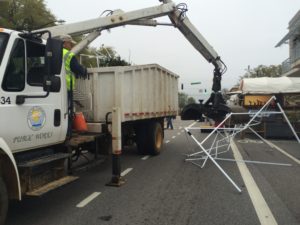 The Fairhope Outdoor Art Show is around the corner, March 17-19. https://esartcenter.org/artists/festivals/  Being a ceramic artist at an outdoor art show is not for the faint of heart.  Enemy number one at an art fair is bad weather.   Too cold, too hot, or too rainy and then patrons don't come out.  Mother Nature can also decide IF your booth along with all of your precious work will survive.
Last year at the Fairhope show the weather, for the most part was terrible.  36mph wind one day, torrential rains the next.  Fairhope closed the art show early to keep artists and patrons safe.  I believe 26 tents were destroyed.  I hope the art work was salvageable, but I'm doubtful since I saw a few small piles of broken ceramics and drenched photography as I passed through tent town.
At that time I did not own my own tent so I rented a commercial tent.  The tent company due to the wind forecast added extra weights.  They used barrels full of water weighing 300 pounds.  Despite the extra precaution, I was still worried about losing my work.  I fully packed up my booth that night, boxed what I could and built a small pyramid with my pedestals inside the tent putting the larger works inside the inner sanctum.  Boy, am I glad I did.  My entire tent plus the standing walls moved down the street about a foot and a half.  The protective pyramid stayed put and all the work was okay.  The large ceramic bowls were rimming with water, dirt, and leaves.  That morning I needed a rake to somewhat get my tent back in order.  Needless to say this is the stressful side to doing what I love.  Let's just hope this year's Fairhope Outdoor Art Show will have beautiful weather and that people will appreciate the work.
Pictured is a sad site of crumpled tents heading to the dump.